Tales of the Night: A Collection of Short Stories
A collection of steamy, scary and sweet stories that will have shivers run down your spine.
Questioning Minds: Short Stories by Modern Korean Women Writers
Available for the first time in English, the ten short stories by modern Korean women collected here touch in one way or another on issues related to gender and kinship politics. All of the protagonists are women who face personal crises or defining moments in their lives as gender-marked beings in a Confucian, patriarchal Korean society. Their personal dreams and values h
Winter Rain(Love in the Rain 2)
What happens when love gets caught in the rain?In this second volume in the Love in the Rain series, Del Dryden's heroines find shelter from a powerful thunderstorm in their feelings for each other, while Alexis Hall's heroes find the past between them washed clean by falling rain. Inara Scott's hero and heroine upend their lives with a kiss in the rain, while Serena Bell'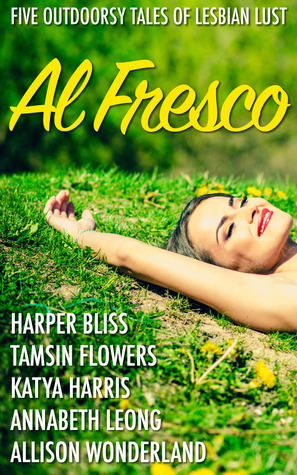 Al Fresco: Five Outdoorsy Tales of Lesbian Lust
There is something truly titillating about getting frisky in the open air. Ladylit's latest themed mini-anthology lets you experience this excitement as it takes you from Trieste's Botanical Gardens to the Ocala National Forest in Florida, from a carnival to an outdoor wedding. You'll meet a couple on a canoe adventure, a professor and her student having a secret encounter
Making Georgian Dolls Houses
The popularity of making and furnishing dolls houses has never been greater, and the elegant and romantic Georgian and Regency architecture is a favourite among enthusiasts. The author of Making Tudor Dolls Houses now turns his attention to this period and shows how to make a dolls house using lightweight materials, with no special skills or tools required.
Romancing Austin
Former rock star Dex Reed throws a wild comeback party in his Austin penthouse, and seven romances heat up the night.No Quitting Allowed, Rebecca RoyceOne last assignment and then Lana is quitting her job, quitting Austin, and moving on with her life. Until Jake stumbles into her and changes the direction of her whole world.Twisted, Cara CarnesCaleb Colt Douglas agre
Hope for Pulse
Hate Will Never WinFrom the ashes of tragedy, hope will survive. When faced with hate, love will survive. The constant balance of positive and negative is something that lives in all of us.This group of authors has generously donated their time and talent to help us focus on the positive and not the negative-- endeavoring to give some strength and hope to those that remain
These Boots Were Made for Strutting: And Stunning and Knocking em Dead(High Heels 4.5)
Ever wanted to swing, to strut, to dance through life? There are supernatural shoes that can make your dreams come true. The trick is to find your partner before the music fades, because the real magic happens when the shoes come off.
1