De tranen der acacias
De tranen der acacias is een roman over vals verzetssentiment, chaos en universeel misverstand. Een egocentrische en cynische jongeman twijfelt aan de motieven van eigen en andermans daden gedurende de Tweede Wereldoorlog.
Paunovo pero
ПАУНОВО ПЕРО је узбудљива сага о генерацији која је певала Дај нам сунца и веровала да је реално захтевати немогуће.Желеле су да свој живот узму у своје руке и да постану власнице сопствене душе, ма шта то значило. И никако нису пристајале да понове судбине својих мајки.Седамдесетих су рекле: Слобода! Осамдесетих су напорно радиле да би доказале да могу све. Деведесетих су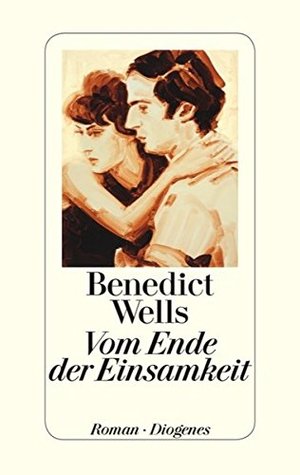 Vom Ende der Einsamkeit
"Eine schwierige Kindheit ist wie ein unsichtbarer Feind: Man wei? nie, wann er zuschlagen wird."Jules und seine beiden Geschwister wachsen behutet auf, bis ihre Eltern bei einem Unfall ums Leben kommen. Jahre spater glauben sie, diesen Schicksalsschlag uberwunden zu haben. Doch als sie erwachsen sind, holt sie die Vergangenheit wieder ein. Ein beruhrender Roman uber das
Wachstumsschmerz
Wann ist denn nur alles so kompliziert geworden?Luise und Flo sind ein Paar und beschlie?en, endlich erwachsen zu werden. Sie suchen eine Wohnung, ziehen zusammen, schaffen sich ein gemeinsames Bett an und tanzen zu Manfred Krug durch ihre neuen Zimmer. Doch nach kurzer Zeit stehen sie im Flur nebeneinander wie zwei an der Raststatte vergessene Kinder. Luise hat das Gefuhl
Prophecies
The greatest genius of his age, Leonardo da Vinci was also a prolific writer. Collected here are some of his most remarkable thoughts, sayings, and fables. Fascinated by word play, Leonardo created a series of riddles, cleverly disguised as apocalyptic prophecies and fantasies. The "solution" to each of these inspired sayings—often simply the image of an animal or beast—re
Cimitirul
Adrian Green este un homosexual roman care se muta la Londra pentru ca.. e obosit. De?i nu prea mai are chef de munca, i?i gase?te, totu?i, un job: administrator de cimitir.Pe masura ce interac?ioneaza cu diver?i clien?i, vii sau mor?i, Adrian ne spune exact ce crede el despre religie, bani, sex sau moarte, concepte pe care le descrie cu o sinceritate cruda, foarte mult um
Malad
*Premiul Cea mai buna carte de proza / Gala Tinerilor Scriitori, edi?ia 2016In timpul lansarii noului produs al companiei high tech la care este angajat, Andrei, art director roman stabilit in Elvetia, experimenteaza o viziune inexplicabila, indusa de un desen al misterioasei Ioana. Incercand sa afle identitatea acesteia ?i legatura dintre ei doi, devine implicat in acti
The Blood of Angels
Another haunting novel of eco-speculation from Johanna Sinisalo, the award-winning author of Troll and a powerhouse of the Finnish SF/F sceneIt is claimed Albert Einstein said that if bees disappear from the earth, mankind has four years left. When bee-vanishings of unprecedented scale hit the United States, Orvo, a Finnish beekeeper, knows all too well where it will lead.
De donkere kamer van Damokles
De donkere kamer van Damokles vertelt het verhaal van Henri Osewoudt, sigarenhandelaar te Voorschoten. Tijdens de Tweede Wereldoorlog ontmoet hij de verzetsman Dorbeck, die sprekend op hem lijkt en hem opdrachten geeft die hij gewillig uitvoert. Naar aanleiding van zijn daden wordt hij gevangen genomen, komt weer vrij, pleegt een moord, nog een moord.Na de bezetting lijkt
Momente si schite
Despre Caragiale, ca in genere despre clasici, vorbim mai ales in ocazii festive. In restul timpului, Caragiale este acela care vorbe?te despre noi. ?i se pare ca o face mult mai bine. Ceea ce spunem noi despre Caragiale este supus revizuirii neincetate. Ceea ce a spus Caragiale despre noi ramane turnat in bronzul eternita?ii. Caragiale evadeaza mereu din formulele in care
1