Fear and Trembling/Repetition
Librarians note: An alternate cover edition can be found herePresented here in a new translation, with a historical introduction by the translators, Fear and Trembling and Repetition are the most poetic and personal of Soren Kierkegaards pseudonymous writings. Published in 1843 and written under the names Johannes de Silentio and Constantine Constantius, respectively,
Dakini Teachings: A Collection of Padmasambhavas Advice to the Dakini Yeshe Tsogyal(Padmasambhavas Advice 1)
Padmasambhava, the Indian mystic and tantric Buddhist master, is second only to Buddha Shakyamuni as the most famous personage in the Tibetan tradition of Buddhism. In the ninth century, he made the journey across the Himalayan Mountains to establish Buddhism for the people in that country. Now, more than 1,000 years later, we are able to hear and be touched by his voice a
Choosing a Jewish Life: A Handbook for People Converting to Judaism and for Their Family and Friends
Married to a convert herself, Anita Diamant provides advice and information that can transform the act of conversion into an extraordinary journey of self-discovery and spiritual growth.Here you will learn how to choose a rabbi, a synagogue, a denomination, a Hebrew name; how to handle the difficulty of putting aside Christmas; what happens at the mikvah (ritual bath) or a
The Book of Elven Magick: The Philosophy and Enchantments of the Seelie Elves, Volume 2
The Book of Elven Magick, The Philosophy and Enchantments of the Seelie Elves, Volume 2, continues the progression of the color magicks and proceeds on into the nature and establishment of the Elven Vortex/Coven, and our theories on calling the directions/dimensions and much more. It is the completion of and companion to volume 1.
Wicca
Cunninghams classic introduction to Wicca is about how to live life magically, spiritually, and wholly attuned with nature. It is a book of sense and common sense, not only about magick, but about religion and one of the most critical issues of today: how to achieve the much needed and wholesome relationship with our Earth. Cunningham presents Wicca as it is today: a gent
The Bhagavad Gita
Prince Arjuna faced a dilemma that many face sooner or later--whether to take action that is necessary yet morally ambiguous. The difference is that Arjunas action was to wage war against his own family. With the armies arrayed, Arjuna loses his nerve. Krishna, his charioteer and incarnation of divine consciousness, begins to teach him the nature of God and of himself, th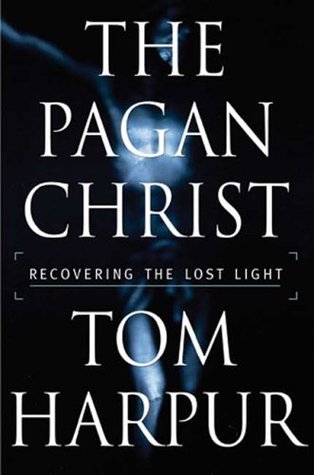 The Pagan Christ: Recovering the Lost Light
A provocative argument for a mystical, rather than historical, understanding of Jesus, leading to a radical rebirth of Christianity in our time.For forty years, scholar and religious commentator Tom Harpur has challenged church orthodoxy and guided thousands of readers on subjects as controversial as the true nature of Christ and life after death. Now, in his most radical
U-Turn Ke Jalan Lurus
Mencungkil rahsia di sebalik kitab himpunan Hadis Qudsi karangan Imam al-Ghazali, al-Mawa'iz Fil Ahadis al-Qudsiah. Buku ini menterjemahkan mutiara peninggalan Rasul itu dengan mengaitkan kisah-kisah yang menarik untuk dijadikan wake-up call kepada mereka yang kadang-kala alpa tentang agama. Kealpaan yang mengheret kita ke jalan yang 'mungkin' lurus tetapi sebenarnya tidak
The Ante-Nicene Fathers Volume 1: Apostolic Fathers, Justin Martyr, Irenaeus(Ante-Nicene Fathers 1)
s/t: The Writings of the Fathers Down to AD 325American Reprint of Edinburgh EditionAlexander Roberts & James Donaldson editors; revised & chronologically arranged, with brief prefaces & occasional notes by A. Cleveland CoxePrefaceIntroductory Notice1 St Clement: Epistle to the Corinthians2 Mathetes: Epistle to Diognetus3 Polycarp: Epistle to the Philippians4 I
Alone with the Alone: Creative Imagination in the Sufism of Ibn Arabi
Henry Corbins works are the best guide to the visionary tradition.... Corbin, like Scholem and Jonas, is remembered as a scholar of genius. He was uniquely equipped not only to recover Iranian Sufism for the West, but also to defend the principal Western traditions of esoteric spirituality. —From the introduction by Harold BloomIbn Arabi (1165-1240) was one of the gre
1
2
3
4
5